Remote Access Tech Support
The Future of Support is Here Today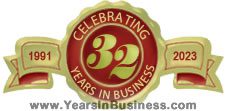 USA Remote Tech Assistance Services – Tele Computers Services
Get help right away for your personal devices. Our Remote Access Tech Support services are available now!
$59.95 one-time fee for as long as it takes to get you fixed, tweaked and running faster.
Find out about our ongoing Support Contracts for businesses. We keep your entire network updated and running smooth.
Our Techs work during your off-hours to keep you company tweaked.
Service – Support – Solutions
Did you know you can secure and manage all the technology you use to run your company, for less than the cost of one IT person?

We remotely monitor all the hardware, software and security issues for 100s of clients across the country.

In fact, we're all our clients need to manage and secure everything.

The way we work is simple. For a small monthly fee, we monitor, manage, and secure every piece of your environment, 24/7.

In fact, we've been keeping customers up and running for more than 32 years. We can even send out on-site service techs when needed.

We can eliminate the high cost of your IT management and security.